As a website owner, one of your goals is to ensure that your content is available and put in front of the right people. There are many methods to gaining website traffic from both paid and organic standpoints. For this article, we'll discuss a few of the most effective ways for you to gain free website traffic. First, you'll want to have a good understanding of paid vs. organic (free) website traffic and different strategies that may help you grow without paying for advertising.
What is free website traffic?
Free website traffic is also known as organic traffic and can come from a variety of sources. Capitalizing on organic website traffic is one of the best strategies you can develop when it comes to trying to market your website. This is especially effective when you are just starting out and may not have a budget set aside for paid advertising just yet.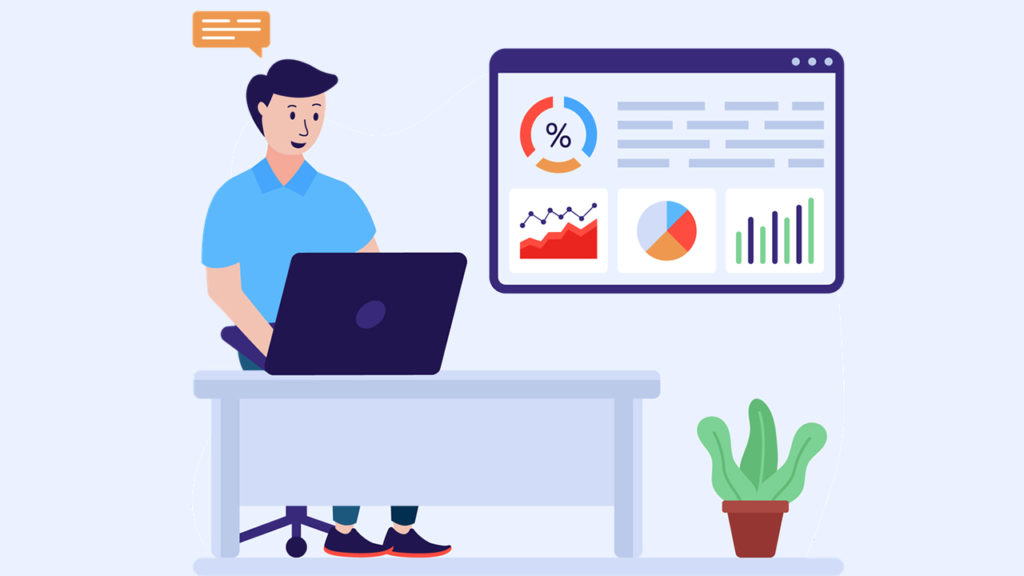 What is paid website traffic?
Paid traffic is any traffic that is generated to your site via some paid form of advertising. You can pay for Adwords, social media, and display ads just to name a few. This can be a quick strategy to supplement your free website traffic and can help with brand awareness and reach. However, this is a strategy that can get expensive in a competitive online environment. Doing the proper homework and understanding how to maintain budgets is important when you are looking into paid advertising.
The Fundamentals
Before you start gaining free website traffic you should start by identifying your brand, website, and what types of visitors you are looking to attract and engage with. After you've established your theme, identify the goals you want to set for your site. If you are selling items on your website, gear your strategy around sales, also known as conversions. If your website is based on blogging and information, focus on exposing your content as much as possible and gaining impressions.
Different types of websites will require unique goals for success.
Dedicate the appropriate amount of time to lay out a plan for your website. Content calendars are a great idea to ensure that you will be on a proper and regular publishing schedule. Now that you've set your goals, it's time to explore different ways to generate free website traffic.
The Best Ways to Get Free WebsiteTraffic
1. SEO
One of the most useful and very effective ways to generate free website traffic is SEO. SEO stands for "search engine optimization", a basic definition is a strategy to increase website traffic by creating popular content that your readers are searching for, and optimizing your site for the best user experience.
SEO is comprised of many facets which can include the design, content, links, and other factors that help users find your website. The algorithms that search engines use are constantly changing, so doing your homework on this topic is very important if you want to maximize your results. Read also: 17 free SEO tools
Evaluate how you are ranking
A great starting point for SEO is to see how your website is ranking for commonly searched for keywords that are relevant to your site. To check your ranking, you can browse Google, or you can use tools to help you do this like Alexa or SEMrush. This discovery step will help you figure out which keywords to start focusing on to improve your position in search results.
Keyword research
Ask yourself questions about what you want to rank for in search results. After you find out what you'd like to rank for, do some homework on the relevant terms that people are searching for. SEMrush has a great keyword research tool that will not only show you relevant keywords and phrases but will also suggest content ideas to help you harness some of that traffic.
Write engaging content
After you have your keywords and phrases selected, now it's time to put those to good use. When you are content writing, pick relevant topics and follow best practices like internal linking, keyword saturation, and usage of images (just naming a few) to maximize your efforts. Utilize captivating headlines while grabbing your reader's attention.
Ensure you are centered around the purpose of your post while writing in a compelling voice. Make technology work for you by using editing tools, and keyword saturation checkers like Sure Oak.
Design is everything
Another component of SEO is the user's experience on your website. Is it easy to find what you are looking for? Is there a good mix of graphics and text on each page? Do you have a clean and effective navigation menu? Are you utilizing social media links in your header and footer? Do you have appropriate landing pages? If you are posting blogs, are your blog posts long enough, and do they also include relevant images?
These are just a few questions to ask yourself when you are looking at the overall design of your website. The more efficient the navigation, the more likely your website visitors will stay and browse longer, which decreases your bounce rate.
2. Social Media
Networking is one of the fastest ways to get the word out about your website or brand. Social networking is an even faster way to expose your website to potential new visitors.
Social media is a valuable and at its very basic function, a free tool that can help you generate website traffic. There are many ways you can strategize to maximize your visit referrals here.
Post engaging content
Posts that include an image or even better, a video will generate more engagement than a regular text post. You can use these media posts to entice your social followers to click through to a link that will bring them to your website. A few ideas to you can use are contests, encouraging your followers to "read more" for a relevant article, or even showing a product that you sell and giving them a coupon code. When you are linking to your website it's a good practice to shorten your URLs for readability.
Don't put all your eggs in one basket
Saturation is key when it comes to reaching as many people as you possibly can. Don't be afraid to cross-promote your website or blog. Post your content on multiple social media platforms such as Twitter, LinkedIn, Facebook, and Instagram. When you are sharing your content be sure to use a format that is most appropriate for the site you are posting on. For example, use great and enticing imagery for Instagram, and come up with some witty quips for Twitter.
3. Email Marketing
Engaging with an already existing audience can yield some pretty great returns on website traffic. If you have a list of subscribers to your website or blog, and they have opted to receive emails, you can utilize this as an opportunity to gain some free traffic.
Design interesting email marketing campaigns that leverage new or existing website content, and then link to that pages in your emails. By adding links to your content you can entice your audience to take a look, bringing in some additional traffic!
4. Guest Blog
Another great way to generate traffic and engagement to your own blog or site is to be a guest blogger. This is great for networking and collaboration purposes.
You can approach other websites that share a similar theme or industry to your own and you can offer your guest blogging services. This is also a way for you to engage and possibly receive visitors from another community, in turn boosting your traffic a bit.
Analyze
While you are going through the process of working out how to gain visitors to your website it's always very important to measure your success. Take note of your progress, see which mediums worked best for you. Ask yourself some relevant questions like where did most of your traffic come from? How can you repeat that type of success? What is your most popular content? Were there any areas you feel like you could improve upon? Did you have any readers unsubscribe after a particular newsletter? Did anyone on your social media account unfollow you?
Keeping a pulse on your traffic on a weekly, and monthly basis is a great way to see data trends over time. It's important to realize which efforts are working best for you, and which areas you can improve upon to yield even better results.
In Conclusion
There are so many opportunities to gain free website traffic, it's just a matter of finding the right mixture of effort, content, creativity, and time that works for your particular website or blog. Staying consistent and ensuring you are informed about what you should be focused on will help determine your success. Understanding your audience and bringing something of value to them will keep your engagement and visitor rates growing.
Website traffic is not a sprint, it's a marathon that requires strategic planning and dedication. While you may not see success overnight, you will see some significant gains when you start learning about what works for you.
Read Also: 12 Easy Ways to Increase Website Traffic (100% Free!)