Passive income is also known by the name of residual income. This is one such amount of money which you will be earning at the time when you are not working anywhere. In simple terms, for making the passive income, you don't need to visit office place from 9-5. It's all about having the course of money trickle in your hands when you are not at that place.
Some basic and famous examples in terms of passive income are the real estate centers, running your online business or entering in the stock market.
Are Active Income and Passive Income the Same Things?
No, not at all! Active income is about earning a handsome amount of money in favor of performing any service. It can be on an hourly basis salary, monthly salary or in the form of tips or commissions.
Some of the people feel pride in earning their amount in the way of active income because they love to do hard work and stay in devotion all the time. Both of them are legal methods of making money.
The Best Passive Income Ideas
Now you might be thinking about what are the primary and meaningful ways of earning money through passive income streams! Well here we are with the list of the top 20 best passive income ideas for you to make money easily:
1. Investing in Rental Properties
​If you want to bring a fantastic monthly income, then choosing your investment in the rental properties is the best option for you. If you're going to make it passive reliably, then you need to outsource the management and arrangement of the properties in the custody of some best management company.
This has been one of the best ideas which you can opt right now for earning amazing passive income without any stress. Today the considerable advancement in the internet world has made the rental properties investment so much easy and effortless. You can buy homes, rent your properties, and act as an online landlord.
2. Savings Account & Money Marketing Funds
If you are not concerned about earning money and want it to work for you, then the basic idea for making passive income is through money marking funds.
You can even create some high savings account for achieving more benefits. Mostly the high yield categories of accounts for savings are located in banks, and they are entirely FDIC insured.
Regarding the money marketing funds, they can be part of both banks as well as investment companies. With the passage of years, the interest rates in banks have been rising, so investing your money in a savings account can be beneficial for you.
3. Investment In Stock Market
Next, on our suggestion list of passive income strategies, we will recommend you to put your investment in the stock market. This has been one of the best ideas which you can opt right now for earning amazing passive income without any stress.
You can invest in various ways which are also known as Robo-advisor. Its act as a robotic financial expert in which you need to answer a few questions, set up your account and the system will start working for you right at that moment.
4. Write Books
If you have strong writing skills, then selling the eBook will turn out to be one of the best mediums of passive income source. This idea would even let you earn money with the higher potential for the next so many years.
You don't have to keep yourself restricted to the non-fiction writers. You can often indulge yourself in health-based articles or travel books too.
5. Sell Stock Photos
This is another one of the best media for passive income online ideas. This income earning impression would be best for ladies who love to capture photography. It is high in demand these days.
The money which you will be making as per photo will make you grant the chance to earn so much of the amount. Selling stock photos brings an increase in your income sales too!
6. Buy a Profitable Website
On the next, we would be mentioning the idea of buying a profitable website. This useful website can be any existing website as well. This has been one of the best ideas which you can opt right now for earning amazing passive income without any stress.
This can help you to make more money. This is a little overwhelming idea for ladies of all as you need to first of all figure out which one of the sites are high in demand in the market world. You can take the proper help for checking out the great sites from Flippa.
7. Create an Online Course
You can think about working on with the online courses with Udemy. They are turning out to be one of the best ways to earn the semi-passive income.
You need to be sure that you have particular knowledge in the specific course area. Plus you have to be comfortable in delivering and creating videos and lessons.
8. Get Into Affiliate Marketing
For the ladies, we will be recommending the affiliate marketing platform as well. If a woman is already working as a blogger or associated with the YouTube platform, then this passive income earning method is best for them.
By simply adding affiliate links can eventually help you to gain a handsome amount of commission on top of the purchases which people have been making upon. This has been one of the best ideas which you can opt right now for earning amazing passive income without any stress.
If your content has some in-depth knowledge, then definitely there are maximum chances for you to make enough amount of money. Your single affiliate link will perform the whole task for you. Although it takes some time and patience to build up the online presence at the end of the day, it will be worth enough. Learn more about how to start an affiliate business.
9. Creating Best E-Course
Women can often think about creating some E-courses as well. If you are already having sufficient knowledge about the E-course, then choosing the platform of E-course creation is the ultimate idea for you.
You need to pay attention to what marketing course you are offering and what sort of feedback it will get. Pay attention to the target audience group and figure out what they are learning from your subject. You can, later on, upload the courses on the platforms of Udemy or Skillshare or any other platform according to your requirements and needs.
For the college-going students, it is hard to arrange their pocket money because they have so many expenditures for travel or study books. Therefore, students can choose the path of earning their own money by adopting some passive money making ideas. Here we are sharing some passive income earning ideas for the students:
10. Selling Class Notes
If you think that you are a complete academic student in your class who is an expert in making amazing class notes, then you can even sell your notes online. This is the easiest method of making money for the students. Apart from selling your notes, you can also take some assignments or projects and submit them in return for some money.
This has been one of the best ideas which you can opt right now for earning amazing passive income without any stress. But make sure that it should not be against the policies of the institution because they probably don't allow their notes to be sold online. StudySoup is the best site that can help you to sell your notes without any difficulty.
11. Home Tuition
As a student, if you are living alone, you can give some home tuition classes as well. For the students who are studying in graduation studies, they can choose the students of matriculation or lower level and select the subjects for the tuition which they can teach very well. This can help you to earn some suitable amount of money.
12. Publishing
If you are expert and professional in writing, then you can write a book and publish it. You can write a book on any concept, whether it is fiction based on the non-fiction ones or even on some academic topic.
This has been one of the best ideas which you can opt right now for earning amazing passive income without any stress. You can make it get to publish on the sites like Amazon and earn a handsome amount of money from it.
14. Give Online Tuition Courses
Next, we have the online courses tuition platform for you. If you are not comfortable about giving home tuition, then choosing the online courses platform can be a best and left behind option for you.
This is the best beginner passive income idea. You can create the eCourse and create some product into and make it sell down many times.
15. Working as a Resident Advisor
When you have finally finished your college studies, it's time for you to give away the services of being the resident expert or the advisor! In this form of profession, you will be living as free of cost in the accommodation of student and figure out the solution to the problems in your resident areas.
16. Photography or Stock Image
Are you good at photography? If yes, then its time to earn some money out from the photography straight away! This has been one of the best ideas which you can opt right now for earning amazing passive income without any stress.
You can stock the images or earn some of the money from the photography if you are good with the image capturing skills. You can upload the work and make it sell out instantly.
Selling pictures with amazing photography is getting too much accessible on the internet when it comes to making money.
17. Setting up a YouTube Channel
This has become one of the trendiest ways of earning money if you are a college student. Young boys and girls or even teenage boys and girls have started making their channels on YouTube that is based on cooking, vlogging, travel, makeup and beauty hacks. I
f you think you are an expert in any one of these fields then without wasting any time set up a channel right now. It is quite easy to create a YouTube account. But you need to perform a little bit marketing of your channel or promote it so you can get more views and subscribers for your channel.
More subscribers and views you have, more chances you will be getting to earn money. There are many creators making thousands of dollars for a million views and getting millions of views is not hard when you follow the right YouTube strategy.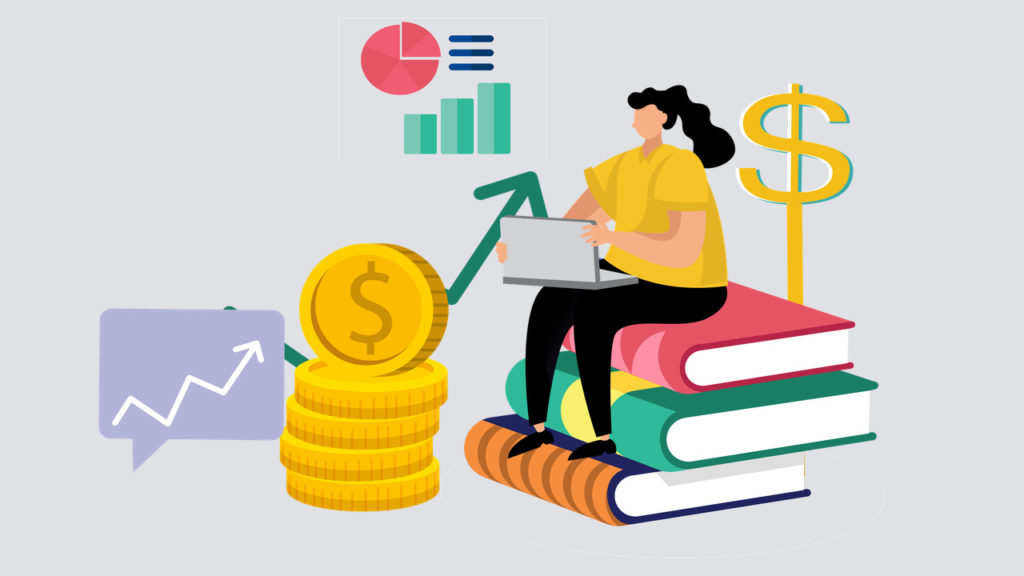 18. Create a Blog
Another best way to make money is the most popular method of creating a blog. This is becoming so much popular in teenage boys who have strong skills in writing.
You can create any blog according to your needs and requirements such as lifestyle or the fashion or the food, health blogs. You can start the blog on Word Press or even on the Instagram platform. Add it with the monetization of the ads to earn affiliate marketing ranking.
19. Freelancing
Another best way to earn passive income as a college student is stepping into the freelancing platform as an expert. This has been one of the best ideas which you can opt right now for earning amazing passive income without any stress.
Freelancing can be done in different categories that can be about embroidery, designing, photography, editing, graphics designing, and so on.
20. Start Entrepreneur Business
Last on the list of ideas to make money, we will recommend you about starting an entrepreneur business. Look for the field in which you think you have the best expertise skills. You can start a company according to your budget/finances and skills level. If you are a college-going girl, you can begin a painting, embroidery or beauty parlor business.
Final Verdict
The key to making passive income is to invest money or time to build a business or to invest in properties or stock markets. If your investment is going the right way, you can make money without working for months or years.